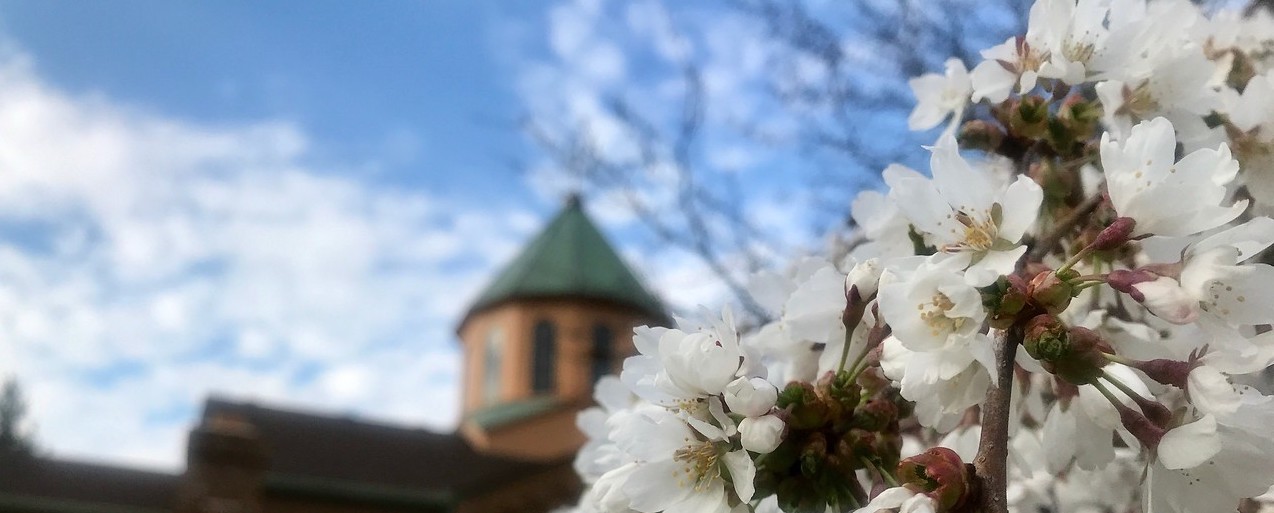 On behalf of St. Gregory of Narek Armenian Church and the Parish Council, I'd like to welcome you to our community. Rest assured that we are more than happy and blessed to have you join our family and be a part of this church. St. Gregory is a warm and very welcoming community where people feel comfortable making friends, and enjoying each other's company.
There are many activities at St. Gregory.
Worship with Us
Every Sunday from 10:00 a.m. – 11:30 a.m., we celebrate the Divine Liturgy – Badarak. Sermons are given both in Armenian and in English. Following the Divine Liturgy, there is a fellowship gathering and light luncheon hosted by a parishioner, or a family. This is an excellent time to meet people of our community and to spend valuable time with them.
Learn with Us
The Church School of St. Gregory of Narek Church guides children through the history, traditions, and observances of the Armenian Church. The Armenian language classes help children build Armenian reading, writing, and conversation skills. The curriculum also incorporates units on the Armenian Christian faith and on Armenian history, music, and culture. The classes are every Sunday from 11-12:30 p.m. three times a month; the fourth week is a family worship Sunday.
Grow in Faith
We offer bible study sessions. We have a men's Bible Study every Wednesday at 7:30p.m. and Women's Bible Study every Thursday from 11-12noon. We also partner with St. Herman's House of Hospitality homeless shelter serving food once or twice a month.
Serve with Us
The Sisterhood of St. Gregory is a women' organization and serves the parish community through various endeavors, including the Annual Thanksgiving dinner, fellowship hour events, retreats, community outreach and more.
Be Creative with Our Youth
The Armenian Church Youth Organization of America (ACYOA) is a Diocesan-wide organization which serves the spiritual, cultural, and social needs of Armenian youth. The ACYOA focuses its activities around the five "Circles of the Cross"—Worship, Witness, Education, Service, and Fellowship.
Sing with Us
Members of the Narekatsi choir play a vital role in our worship services. Through their gift for music and deep dedication to their work, they carry forward the beautiful traditions of Armenian spiritual music at St. Gregory of Narek Church, and inspire the congregation toward a greater experience of God's presence.
Be a Community Leader
The Parish Council of St. Gregory maintains the budget and makes important decisions affecting the needs of the church. Any voting (dues paid) member of the church can run for the Parish Council.
We are aware that people are very busy nowadays with different commitments and obligations, but it is our hope that you will always find time to attend church and be an active member. As the pastor of St. Gregory of Narek, I am available for you at anytime for spiritual guidance, emotional help and support. We are a very active and vibrant church, and our doors are always open to everyone. I look forward to seeing you again on one of the  upcoming Sundays.
With Prayers,
Rev. Father Hratch Sargsyan, Pastor