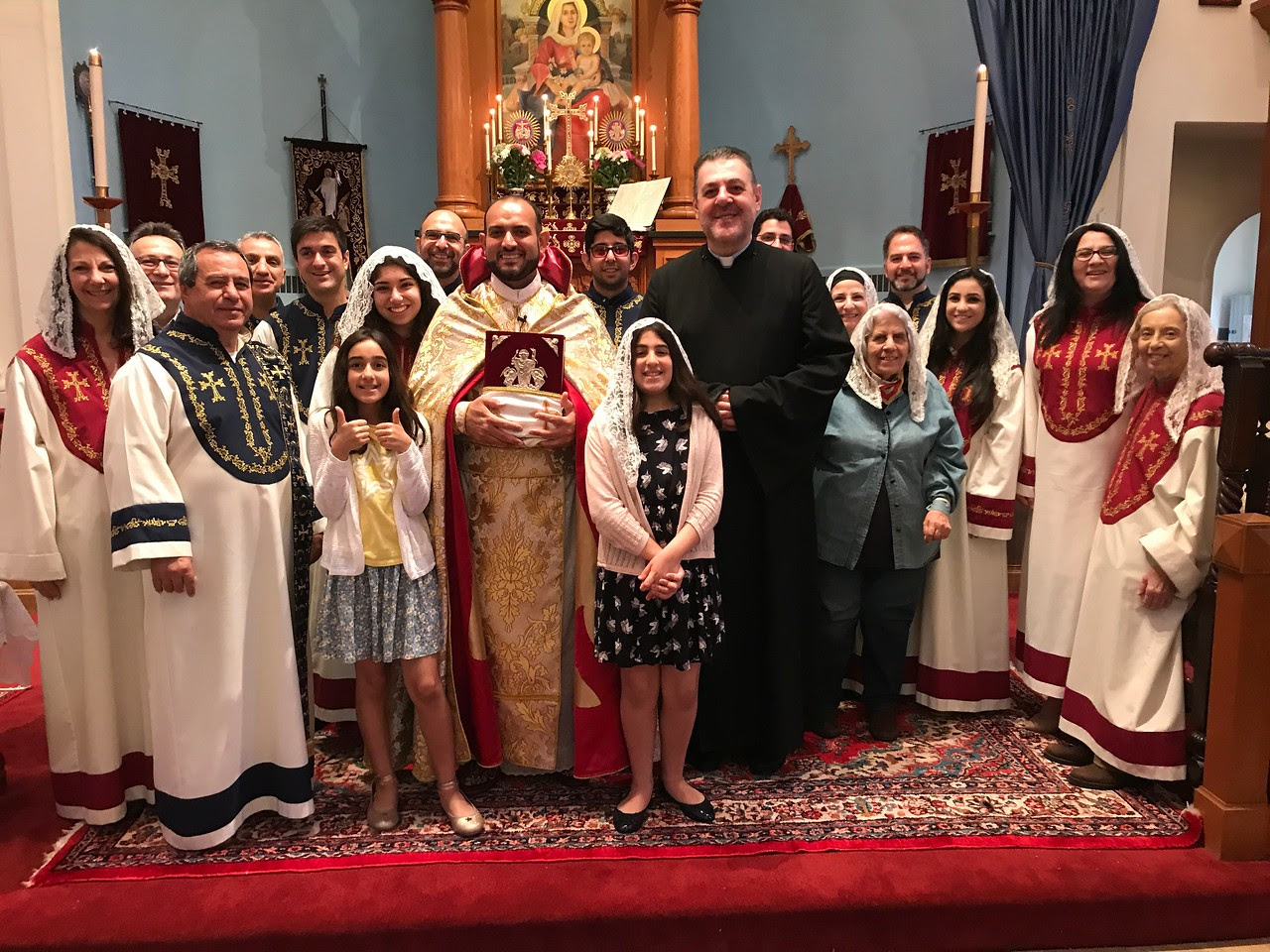 The St. Gregory of Narek Church of Cleveland, OH, welcomed Diocesan instructor of Sacred Music Fr. Mamigon Kiledjian for a weekend of in-depth training on June 1-2. Workshops for choir members and altar servers were sponsored by the Diocese's Sacred Music Council, and organized by Cleveland's choir director, Dn. Ari Terjanian.
Topics included basic vocal training, the importance of warm-ups, interpreting the music in its liturgical context, communication from the conductor, and the discipline of regular rehearsal. The choir also began learning the badarak setting of Gomidas Vartabed. Deacons reviewed all the chanted litanies under the instruction of Fr. Kiledjian.
"The workshop excited our longtime singers and deacons," said pastor Fr. Hratch Sargsyan. "But it also turned out to be an opportunity to recruit and engage new choir members. We plan to have Hayr Mamigon visit us again in the near future."
Click here to view photos.