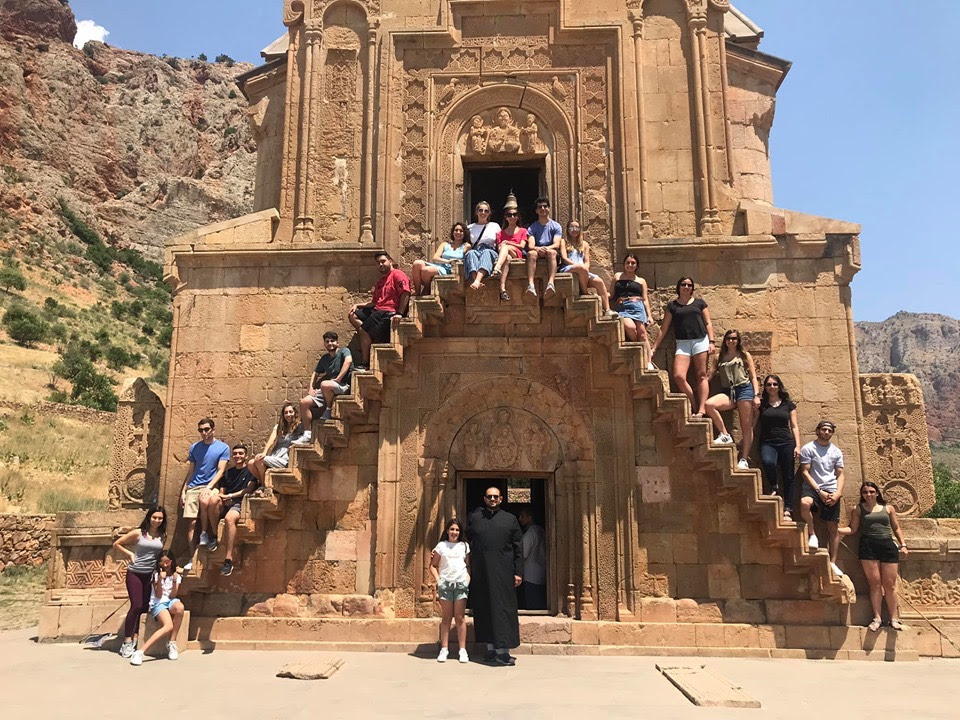 Twenty young adults from across the Eastern Diocese embarked on a 20-day service trip as they experienced the beauty of their homeland on this year's ACYOA Armenia Service Program (ASP).
The group had an opportunity to spend a few days working with children at FAR's summer camp in Hankavahn, as well as learn more about the FAR Children's Center and innovative programs such as Ayo! The group also spent a day in an Ararat-region village helping to build a home in partnership with the Fuller Center for Housing.
Alongside the service part of the trip, the group visited religious and cultural sites throughout Armenia, including Yerevan, Etchmiadzin, Datev, and Sevan. Participants also traveled to Artsakh to represent the Eastern Diocese in the Global Youth Forum with Armenian Church youth groups from around the world.
The group was led by Fr. Hratch Sargsyan, pastor of St. Gregory of Narek Church, and organized by Jennifer Morris of the Diocesan Department of Youth and Young Adult Ministries, in collaboration with Shake Derderian. A generous grant from the Dadourian Foundation provided each participant with a $500 scholarship, which helped make the program affordable for the young adults.
Click here for photos. And visit the ACYOA website or contact Jennifer Morris to find out about next summer's Armenia Service Program.