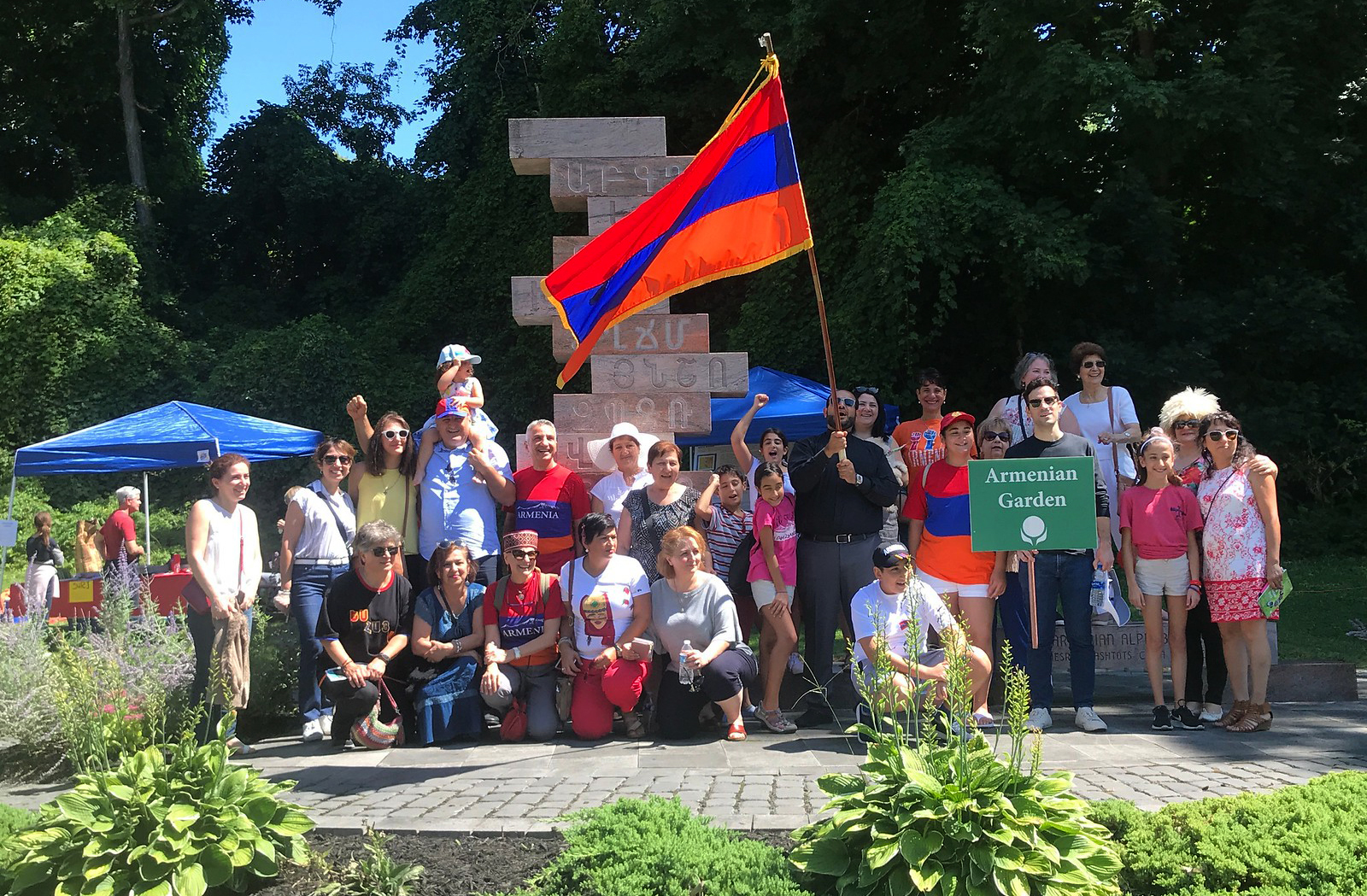 Armenian faithful in Ohio closed out the summer with two events that brought their culture and hospitality to the surrounding community.
In Columbus, the local Armenians held a picnic and "Blessing of the Grapes" service led by visiting pastor Fr. Hratch Sargsyan with the aid of Dn. Ari Terjanian. More than 100 people attended the gathering—the latest in a string of liturgical and cultural events organized by area parishioners as they work towards building an Armenian Church in greater Columbus. Two parish council members, Dr. Vahag Zakaryan and Arut Koulian, led the organizational effort. Click here to view photos.
In Cleveland, the Armenian Cultural Group of Ohio in conjunction with members of the Armenian Church community participated in the city's annual "One World Day Festival" and its parade of flags. At the Cleveland Cultural Gardens, some 20 Armenians led by Fr. Sargsyan, pastor of St. Gregory of Narek Church, participated in the various celebrations, and exposed visitors the language, history, culture, and cuisine of Armenia. Click here to view photos.