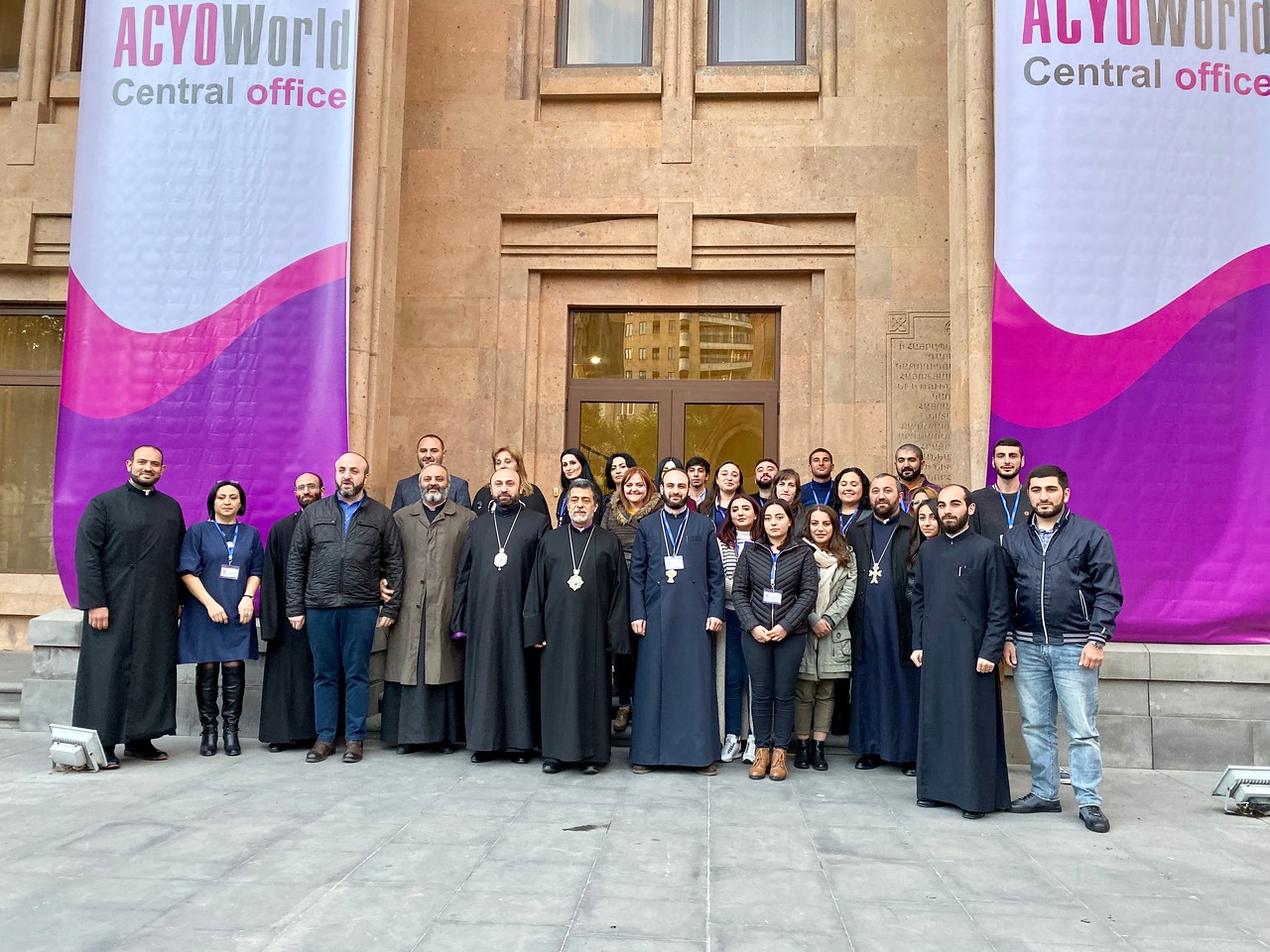 A two-day meeting in Armenia brought together clergy and lay representatives from some 20 Armenian Church dioceses across the world, to inaugurate a global Armenian Church Youth Organization (ACYO).
The gathering was led by Archbishop Hovnan Derderian, Primate of the Western Diocese, who has been appointed president of the ACYO by His Holiness Karekin II, the Supreme Patriarch and Catholicos of All Armenians. Representing Eastern Diocesan Primate Bishop Daniel Findikyan at the meeting was Fr. Hratch Sargsyan.
Topics discussed included regional meetings among international ACYO chapters scheduled for 2020, and a worldwide youth pilgrimage to Armenia—titled "To Holy Etchmiadzin and the Dioceses of Armenia"—planned for 2021. The participants also reviewed new ACYO guidelines.
At Holy Etchmiadzin, participants had an audience with the Catholicos of All Armenians in the newly renovated veharan. His Holiness Karekin II welcomed the ACYO representatives and offered fatherly words of encouragement. The gathering concluded with special Divine Liturgy at the ancient St. Gayane Church, during which worshippers offered prayers to mark the 20th anniversary of Catholicos Karekin II's enthronement.