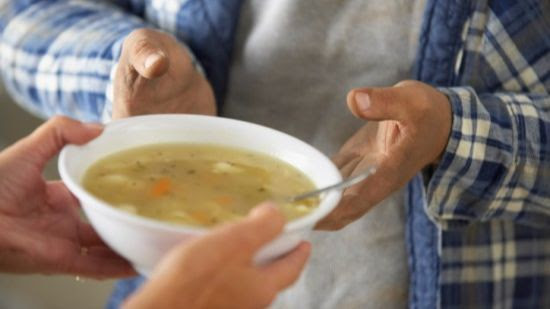 Please join us to serve dinner at St. Herman's on the following dates: 12/19 & 1/3.
Once a month our parish serves food at St. Herman's House of Hospitality, an Orthodox outreach program serving the poor in the local area. We also cook food and collecting non perishable food items and clothes to benefit the program. To learn more about St. Herman's, visit www.sainthermans.com, and check our online calendar for upcoming outreach dates. If you would like to volunteer, please contact Dn. Ari Terjanian at (732) 306-5099 or ariterjanian@gmail.com. Dinner is served from 5:15-6:30 PM. Location is 4410 Franklin Blvd, Cleveland, OH 44113.
Join us Sunday, December 8th for the 28th annual St. Nicholas Spaghetti Dinner. It's always a festive time! Join us for a home cooked meal, live music & great fellowship. All proceeds go directly to St. Herman's to shelter the homeless and provide hot meals and other basic needs to our community this winter. The details:
When: Sunday, December 8 from 11 am – 5 pm
Where: St. Malachi Parish Hall, 2459 Washington Ave., Cleveland OH 44113
Cost: $8 adults, $6 seniors, $5 kids ages 6-12. Kids under 5 are free. Vegetarian options available.