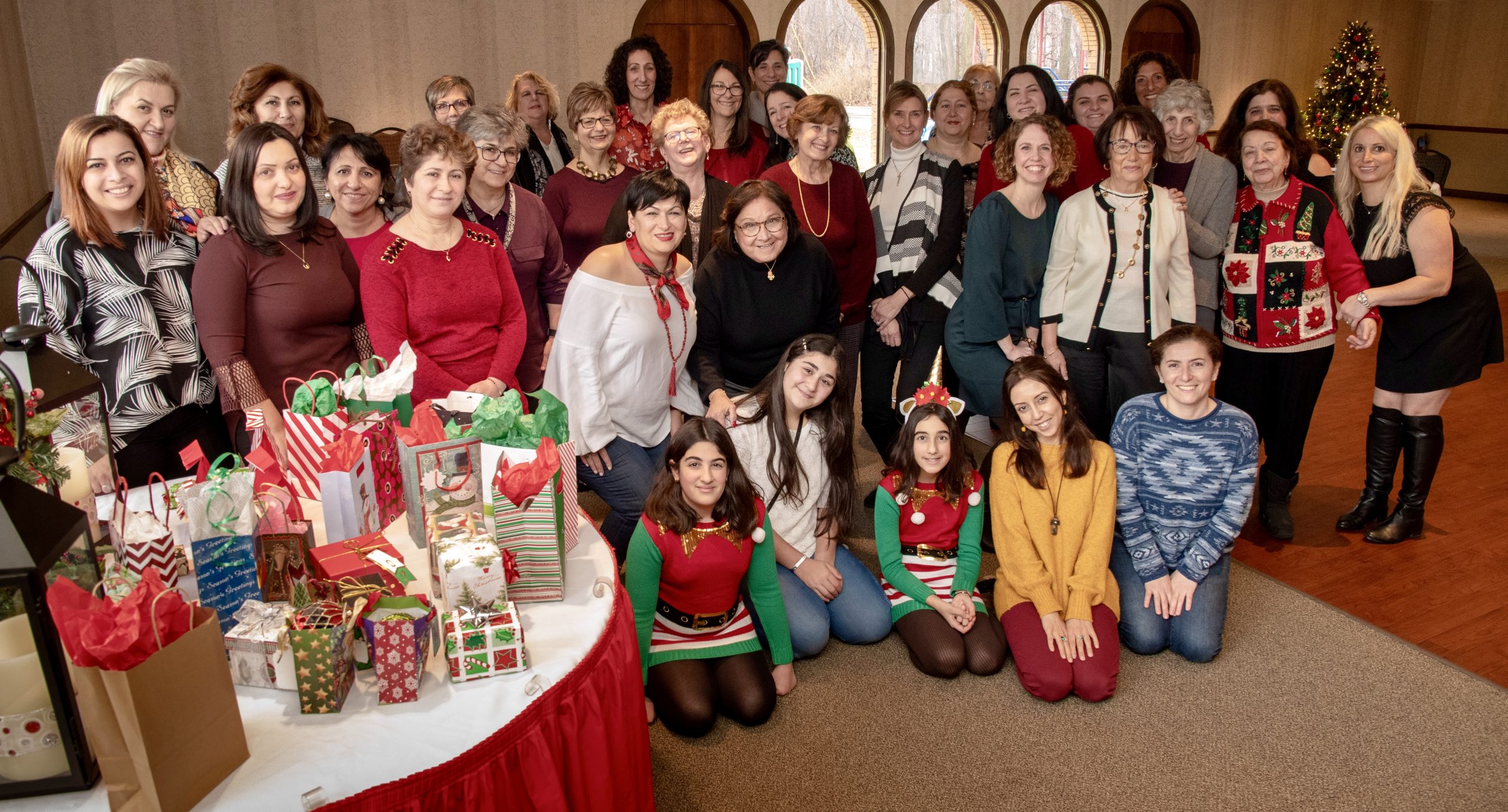 Sisterhood of St. Gregory hosted "Sparkles and Spirits – a Ladies Christmas Gathering" on Saturday, December 14th. Nearly fifty ladies enjoyed a beautiful brunch, ornament exchange and "Filled with Less" presentation all graciously coordinated by Yetezgin Naira Azatyan-Sargsyan. We appreciate your attendance at this lovely event!
The pinnacle of the day was the special and motivating presentation led by Orthodox Christian ladies in active ministry – Holistic Christian Life's Health Coach Cynthia Damaskos and Ancient Faith author and podcaster, Molly Sabourin! They presented a movement "Filled with Less" to simplify and declutter our lives in order to make room for what really matters.
Ladies were given the tools and encouragement to choose calm, productivity and rootedness over chaos and despondence, and learned how simplicity and intentionality can help transcend earthly cares. Click here to view photos.