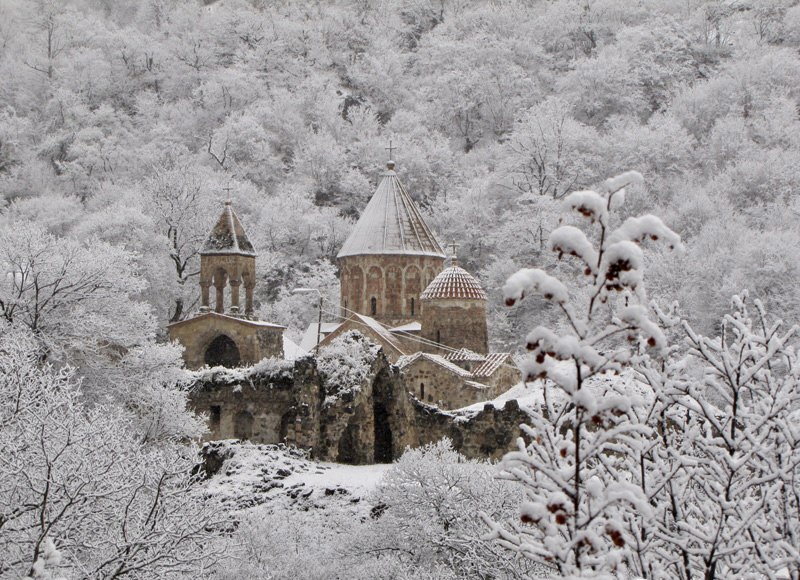 Warm Christmas Greetings Dear Columbus Armenian Family,
What a year it has been, and it's not even over yet!
From the global pandemic, to the horror and suffering of the Artsakh war, as well as racial and political tensions in the US, can there be any doubt that we need God more now than ever before? 
One thought that might help us balance out many things we see now, is this; "Not one time has God ever stated how surprised He has been by all this"!
When Jesus came into this world over 2,000 years ago, it was also filled with political strife and turmoil. Heartache filled so much of the known world at that time. Yet in the midst of what some would call a hopeless situation was born the Savior of the World! Hope had arrived, and may I remind you today that Hope is still here, and His Name is Jesus Christ!
"For to us a child is born, to us a son is given, and the government will be on his shoulders. And he will be called Wonderful Counselor, Mighty God, Everlasting Father, Prince of Peace." (Isaiah 9:6).
Our Hope is NOT in the Governments of this world. This world is our temporary home, as Christians, we are merely passing through to a more excellent place!
While this year may seem very different than other years as far as how we as a church celebrate Christmas, and perhaps even how you as a family celebrate Christmas, yet we know Jesus Christ is still King of Kings and Lord of Lords!
Though we may not be together in person, know that you are in our thoughts and prayers during these challenging times.
May your Christmas be filled with the light of God's love so that you can share it with a world so in need of a relationship with Christ the Lord!
Christ is Born & Reveled
Blessed is the Revelation of Christ
Rev. Fr. Hratch Sargsyan, Pastor