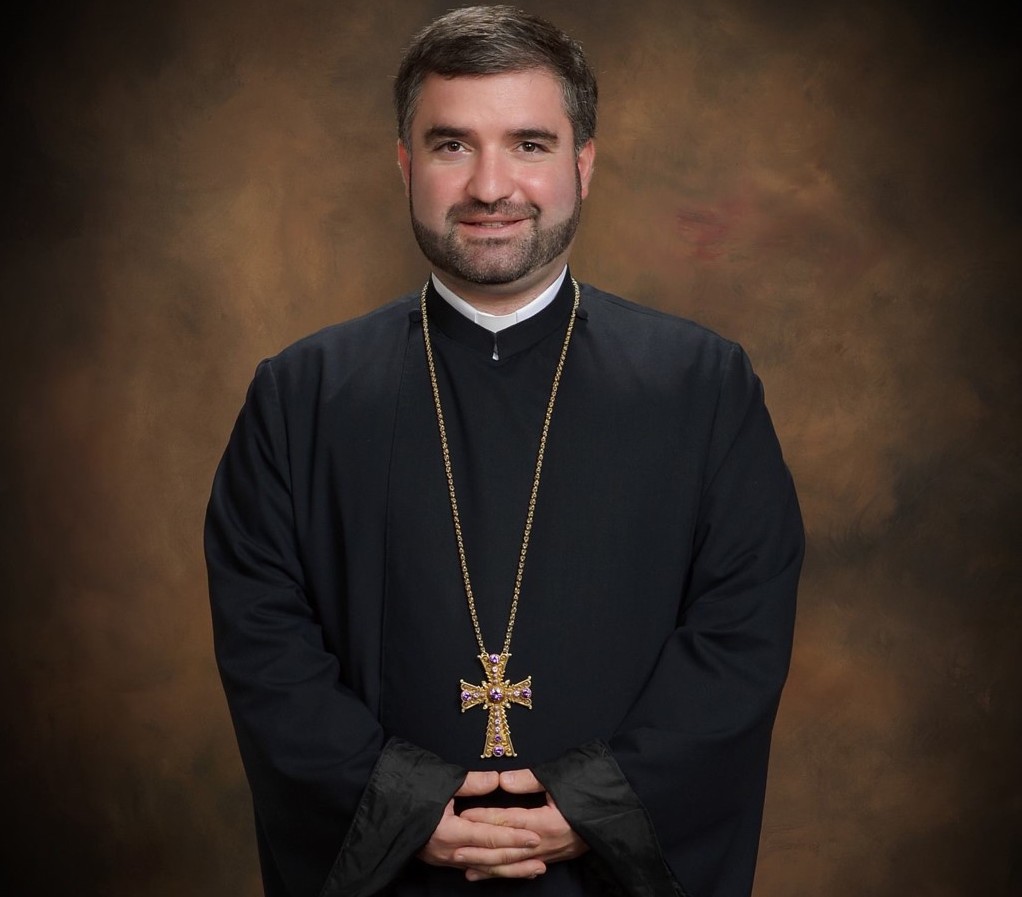 During the May 6 inaugural session of the 120th Assembly of the Eastern Diocese, the clergy and delegates elected the Very Reverend Fr. Mesrop Parsamyan to the office of Diocesan Primate. Pending confirmation by His Holiness Karekin II, the Catholicos of All Armenians, Fr. Mesrop will become the 13th Primate of the Eastern Diocese.
Fr. Parsamyan gave a gracious acceptance speech following the announcement of his election, thanking the people of the Diocese "for the privilege to walk with this Armenian family of faith, on this road to salvation."
"Let us renew our trust in the Lord Jesus Christ, and again pledge to serve Him by serving one another," he added.
In warmhearted remarks, Bishop Daniel said, "On my part, I want to congratulate Hayr Mesrop Vartabed for being elected the next Primate of this Diocese. He is a man, I know from personal experience, of enormous gifts, powerful faith deep within, and passionate concern for the building up of our church."
The Diocesan Assembly convened May 6 and 7 in a "hybrid" format, incorporating both in-person and online participation. Current Diocesan Primate Bishop Daniel Findikyan presided over the meeting at the St. Vartan Cathedral Complex in New York City. See the item below under Diocesan News for more on the 120th Assembly.
Most of all, in the days to come, let us unite in prayer for Fr. Mesrop: welcoming him into our hearts as he begins this new chapter in his ministry. Pray too for the continuing bountiful ministry of Bishop Daniel, and for all our clergy. May God bless them, along with all the faithful of our Diocese.
CLICK THE FOLLOWING LINKS TO: