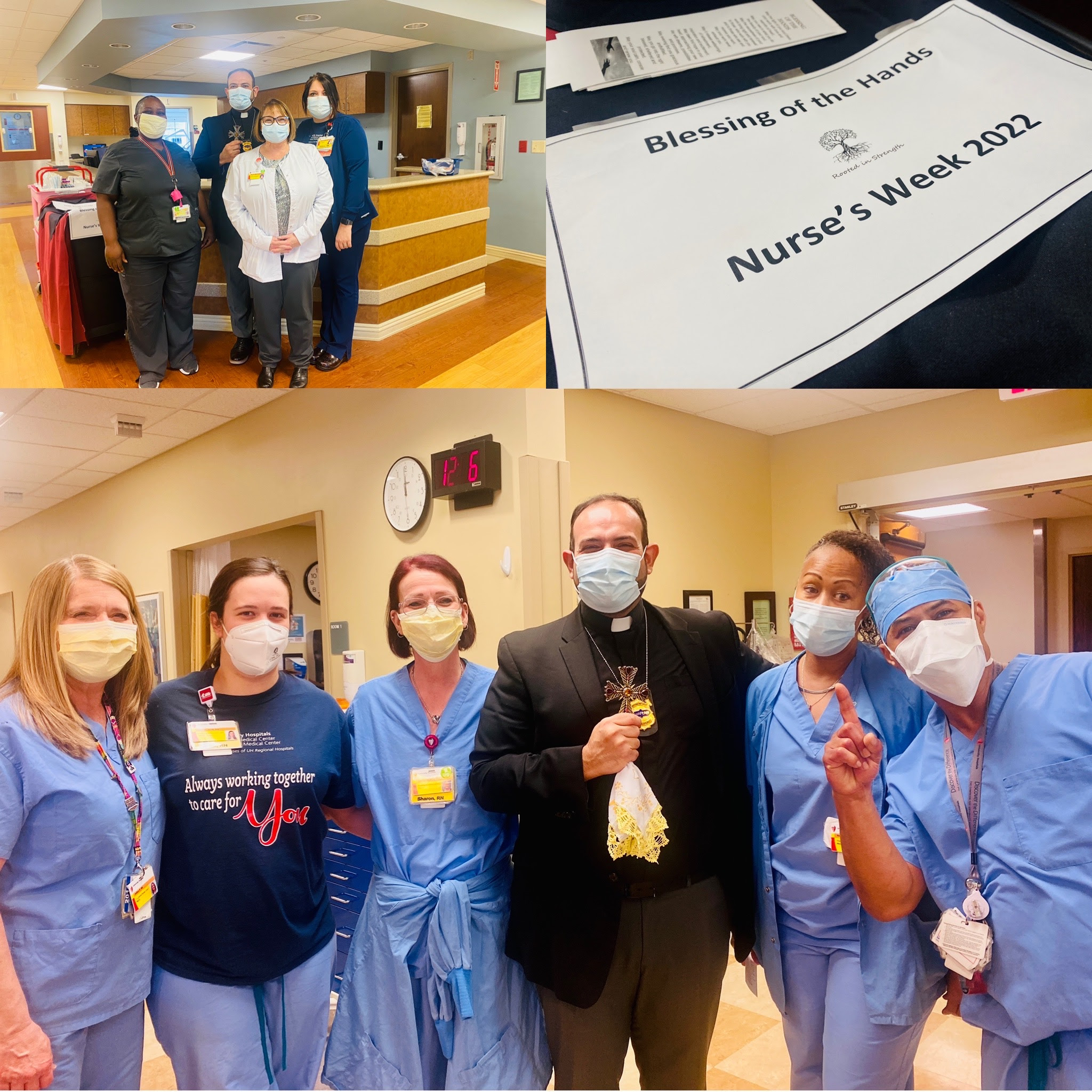 This past week Der Hratch offered Blessing of Hands on occasion of the Nurses Week at University Hospitals Richmond Medical Center as police chaplain of Richmond Heights Police Department.
Almighty God, We lift up our nurses as we celebrate in gratitude all of our nurses this week. Guide their hands and minds in caring for their patients. Bless them with the understanding and knowledge they need and keep them strong and healthy in every area of their lives. Give our nurses the physical, emotional, and spiritual comfort they need especially during challenging times. Protect them, their families, children, and everyone under their care. Lord, help them to not grow weary in doing good. Do not let them doubt themselves and their purpose in life. And when they start breaking down, lift them up with Your Spirit.
Bless their hearts and their hands and fill them with Your Grace. And we glorify You forever and ever Amen. #NursesWeek2022 #nursesweek.